Pregnancy is a miracle part of life, despite being an arduous process sometimes including emotional turmoil. Go over this article to learn how you can have a better experience with happy pregnancy;
For  a happy pregnancy ;
Lessen stretch marks. Actually, the formation of stretch marks is affected by the foods you consume. Eat as healthy as possible if you want to avoid stretch marks and to ensure that you gain the right amount of weight. Carefully go through your home and eliminate any chemicals that could cause harm to your unborn baby. Those cleaning products can be dangerous, use some safer alternatives. It is also good after giving birth, keep them out of the house to have a safer home for the baby.
You should talk with your unborn child often. At their ten weeks, babies begin to respond to touch. Thereafter, the baby will hear and respond to voice and light. With this, it will bond you together.  For a being happy pregnancy. If you know someone who has a baby, may be you watch and take care of the child for a couple of hours. It will help you learn what caring the baby needs.
You should sign up for a comprehensive maternity class. You may wish to enroll in a breastfeeding course as well to give you an idea of what to expect.
Exercise is very important for pregnant
Exercise is important especially if you are trying to conceive. Women doing a regular exercise, before and during pregnancy, experience less pregnancy-related complications and complete the labor easily. Furthermore, exercising on a regular basis can decrease the risk of miscarriage.
Kegel exercises are very beneficial for pregnant woman. You can do these exercises almost everywhere. Do sets of 10 in a row, holding each for three seconds. This will help to have a stronger pelvic floor and a smoother delivery. Do it regularly to prevent incontinence issues.
Take a light tempo at least 45 min per day to spend a comfortable birth. If possible, do these walks where there is plenty of fresh air and oxygen.
Wear comfortable clothing: Ladies always look good. They are always in their nature, even if they are pregnant. However, the weight of pregnancy during pregnancy prevents movement and women who are not comfortable with their clothes may be stressed. Wear the most comfortable clothes possible. Move away from sadness. The biggest disease trigger for people is stress and sadness. Get out of these feelings during pregnancy.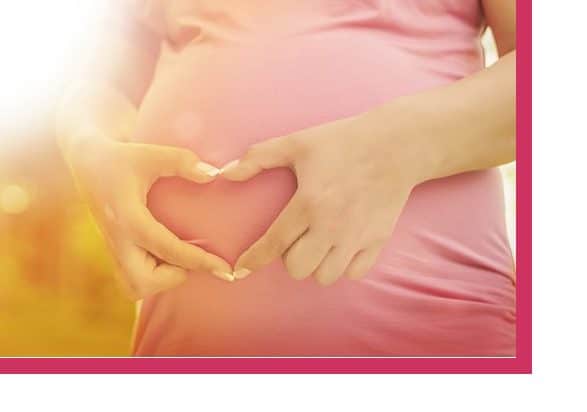 Listen to music that makes you happy: Music is always something that relaxes people. The music you listen to during pregnancy will relax you. There are dozens of articles in our HEALTHY PARENTING category for those who want to be pregnant and those who are pregnant.
How can I be happy during pregnancy?
Below are a few suggestions on how to deal with stress and reduce work and home anxiety:
Learn to say no. It's time to say goodbye to the idea that I can do anything now. You can't do anything, let your super woman ideals go. Stop dominating the priority, do this by asking for help from your family and friends.
Leave the house Evaluate this time by reading or reading a book.
Enjoy your sick days or holidays. If you relax at home for a day or a night you will come well during the week.
Try the deep breathing exercises, yoga and yawn.
Start a regular exercise, like swimming and walking.
Eat healthy. Do your best to make a healthy diet, a well-organized diet will help you gain physical and emotional energy.
Sleep early. During your entire day your body will work hard to do the best to your baby, sleep will ensure your body will make the most of all your resting need
Do not load information. Do not dive into books, internet articles or your friends' stories about too much pregnancy during pregnancy. Good things can be said, but remember that because you are very open to stress and worry, the slightest incident will make you even more worried. Just focus on how you feel.
Join the support group. If you have to deal with a very difficult situation, talk to those who are relieved of your grievance, who will relax you. Most women support each other on the Internet with support groups on common issues.
If you are at unnecessary stress or burst point, consult your physician or therapist. He will show you the best way. Listen well to what your doctor says. Getting help during pregnancy will protect you and your baby from unnecessary risks and postpartum anxiety and depression.
Our previous article Twin Baby Care - The Best Practices in the title Having Twin Baby ve twin baby care information is provided..