Causes and treatment of back pain
Back pain have becomes the most common type of health problem affecting millions across the globe. It is quite common problem in the elderly people as they suffer from vary bad back pain. But the young crowd also complains about it. A work which makes them to sit constantly without any physical activity makes their back to hurt. There is no particular age group that gets affected with this painful condition. Anyone at given time in life face this painful health condition. Almost 80% of adults suffer from back pain. It is categorized as acute and chronic back pain. Acute pain in the back is caused due abnormal movement of the back leading to the muscle injury or injuries in the bones, ligaments or tendons. Chronic pain arises for no vivid reason affecting tendons, ligaments and bones.
Factors causing back pain
Back pain causes due to several reasons. It is important to know the causes of pain in the back for effective treatment of it. In many cases it occurs due to wrong sitting or lying posture. It may occur due to injury caused while playing game or lifting heavy objects. Acute back pain may lasts for two weeks but the chronic pain may last for more than four weeks. Following are some reasons of back pain: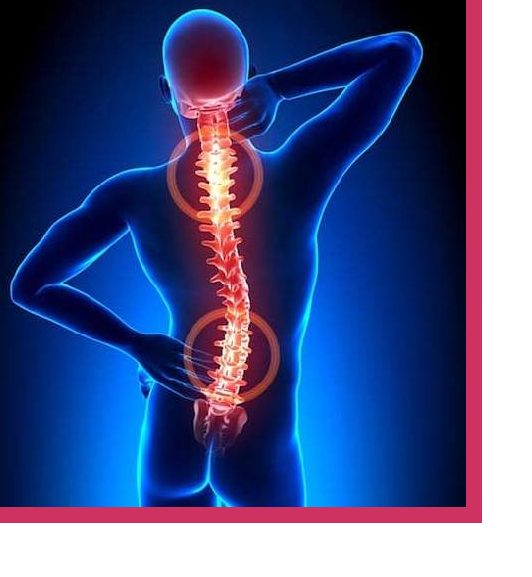 Obesity – There is increase in the sufferers of back pain due to obesity. If you are obese and having weak knees and hips then you are having higher chances of developing pain the back. Even with stronger hips and knees obese people suffer from back pain. You can tackle this problem by reducing your weight bringing it to normal weight and making your hips and knees stronger to support your back.
Poor sleeping and lying postures – Spine position while sleeping determines the occurrence of pain in the back. If you experience pain right after waking up than it must because of your mattress. Thus choose a high quality mattress that supports your spine and reduces pain. Sitting for hours in front of the computer while working also0 a leading cause of back pain. Thus take breaks in between from your work and stretch your back. Once you get to know about the causes of back pain than it becomes easier for you to deal with the pain. Try the following easy treatment to get relief from pain
Treatment for back pain
Heat treatment – In most of the cases back pain occurs due to strain and poor blood circulation in the back. Heat treatment in the form of heating pads or hot water bag treats the muscle spasms and tightness providing long relief from pain. Heat therapy works by enhancing the blood circulation in the affected part.
Massage therapy – Massaging the back with oil helps in the improvement of the blood circulation thus providing relief. It increases the release of endorphin that helps to regulate the chronic pain. Massage therapy reduces pain, depression and enhances mood. Apart from it you can also go for steroidal or non steroidal anti inflammatory medicines that helps in the reduction of back pain. If the pain is chronic than further investigation of the cause is important which is done according to the doctor's instructions.
Our previous article Does Insulin Resistance Causes Weight Gain? in the title Causes of insulin resistance ve Weight gain with insulin resistance information is provided..